Great Transfers for Our Cruise!
We pre-arranged transfers from Athens airport to our hotel, then a few days later from our hotel to the Piraeus cruise port. Communications were timely and our needs were accommodated when our flights changed. Service the day of each transfer was professional and went exactly as planned. Very pleased with everything.
Worry free travel with ease
It's always a risk to hire a driver and/or tour guide via the internet. I am so happy to report PK Travel was perfect in all regards. We arrived in Athens a day before our Norwegian cruise. PK met us at the airport, took us to the hotel for check in and freshening up, took us, with an excellent, personal tour guide to the Acropolis, took us to dinner and picked us up after dinner to take us back to the hotel. Full personal service!
After the cruise, PK met us at disembarkation and worked with us w/r/t our flight cancellation/rescheduling for the next day. Again, the personalized service and flexibility was first rate, with our own personal driver taking care of us.
Five star service
Nashos made Athens one of the best days of our holiday. From start to finish everything was perfect and I can not recommend him more highly.
FULL DAY ATHENS AND SOUNION
We took this day tour from our cruise ( THE CELEBRITY EDGE ) . They arrived on time and picked us up right outside ship at port in Athens . Our guide DESPINA was simply amazing . She was so knowledgeable and friendly . We only had a group of 10 too so that was great they knew exactly where to go and when to beat the crowds of buses . It was a highlight of my trip
3-Day tour to Delphi and Meteora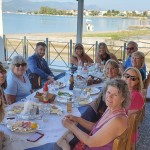 From the time we were picked up in Athens til our return to Athens everything went smooth and exceeded our expectations. Our driver Leonidas was
So helpful and knowledgeable. He was filled with great suggestions for meals, shopping and sightseeing. Meteora was magical and seeing it at sunset was spectacular. Thank you PK travel for all
the arrangements. Everything was perfect.
Excellent tour of Athens
In May 2019, my wife and I took a semi-private full day Athens tour with PK Travel as a cruise excursion from the port, and we're so glad we did. It was an excellent tour, led by our wonderful guide Vasso and outstanding driver Leonidas. They kept us well informed and safe at all times. One of the best aspects was that our first stop was the Acropolis, first thing in the morning. The crowds were not too bad while we were up there, but by the time we were leaving, it was an absolute mob scene. We were very thankful to have started there, ahead of the crowds. They definitely allowed us to maximize our time in Athens, and we thoroughly enjoyed the whole day.
An amazing trip to Meteora
Our trip to Meteora was absolutely amazing! The ride there was really nice. We drove in a really comfortable and spacious Mercedes van, and had plenty of stops along the way and sites to see. Our driver was very friendly and spoke perfect English, which was super helpful. The timing of everything was amazing. We got to see the sun go down at the monasteries and beat the crowds too. Everything was so well organized. I could not have asked for a better trip.
Meteora to Metochi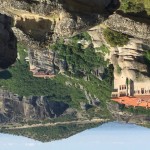 We were picked up by Fotis from the Sofitel airport hotel at 8 am in a very nice Mercedes van with lots of room. Fotis was an excellent driver and made sure we had plenty of 'comfort stops'. He also pointed out places of interest on the way. He arranged the timing of our visits to the monasteries perfectly, the crowds arrived as we were leaving. It was a long trip to Metochi but Fotis made it seem much shorter and very enjoyable. I would highly recommend PK travel for any trip you are planning, it is well wort it.
Thanks to PK Travel for outstanding full-day Tour of Ancient Corinth and Cape Sounion!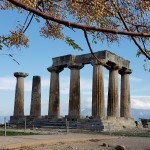 We used PK Travel for a private small group (10 people) Tour of Ancient Corinth and Cape Sounion in November 2018 and were very pleased.
At my request, Ms. Potoula combined their two half-day tours of Ancient Corinth and Cape Sounion into one full-day tour, and did a terrific job, accommodating tight time constraints of our cruise. She was responsive, collaborative and thorough in her communications.
Our driver Dimitri and our licensed guide Michael were both outstanding and made a great team executing this very challenging schedule perfectly. It was a very full and highly enjoyable day!
Our licensed guide Michael was excellent, extremely knowledgeable, and shared volumes of information with us. His English was flawless and he presented in a very interesting fashion.
This is the second time I have used PK Travel for small group tour while in Athens on a cruise and I couldn't be happier! I am about to book them for 2 more days for later this year. I can highly recommend PK Travel without any hesitation!
PKTRAVEL - Great all day tour in Athens !
My Sister had used PKTRAVEL a year ago in Athens. We were planning an Athens trip so we contacted PKTRAVEL for an all day tour of Athens on Sunday, Oct.14. It was amazing !
Everything, we could ask for and more. We were picked up at the port near our ship. A great early morning tour of the Acropolis, a drive around Athens to see the sights, a stop at Olympic Stadium, the changing of the Guard at the Tomb of the Unknown Soldier, a stop for lunch(with a beautiful view looking up to the the Acropolis and then a great Tour of the new Athens Museum ! Again, a great Tour at a very reasonable price. I think it was 60 Euros for the whole day. I recommend it to anyone going to Athens for a Tour !
Greek cities tour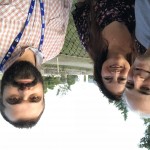 My brother and I were visiting Greece and wanted the opportunity to see other parts of Greece that were not included on our cruise. I was happy to have found PK Travel with the option to have a driver pick us up and show us around all day on a private tour. Potoula with PKTravel was most helpful and very efficient with her email responses to our inquiries. She provided useful information and was terrific to deal with. Fortunately, it was off-season so the crowds and heat were down, making it a very pleasant day. I have visited Greece prior and wanted to repeat the destinations I had been to so that my brother could see them as well. We have an avid interest in early Christian history and I knew a couple of those places where the apostle Paul had preached would be of great interest to us. We visited the Corinth Canal, Ancient Corinth, Mycenae, Nafplion and Epidaurus. It was an enjoyable day spent driving all over the Greek countryside. Our driver Demetris was very knowledgeable and friendly, willing to answer all of our many questions! Overall, it was a great experience and a day well-spent!
Excellent Tour with PK Travel!
We found PK Travel on the Internet and decided to book a private tour of Athens. We immediately appreciated Poutola's professional attitude in answering all our questions promptly and providing us with all the information we needed. Dimitri greeted us at the cruise port and we were on our way learning the history and viewing sights of Athens. PK Travel arranged for a private guide at the Acropolis, (we would highly recommend using a guide to make the most of your time and to understand the history and architecture of the site).
Thanks to PK Travel for an amazing time in Athens.
Amazing Tour!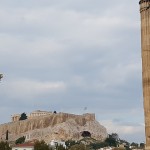 We booked with PK Travel for a full day Athens tour on our cruise. Athens and the Parthenon were #1 on my bucket list and we wanted to make sure we had a private day doing everything we wanted to do. After reading many very positive reviews we decided on PK Travel and we are glad we did! Our driver and tour guide Fotis was amazing! Right off the bat he made us feel welcome and it was very clear he loved showing people his country and their history. He tailored the day to doing everything that we wanted and making sure we saw everything that was on our list and a few extras on his we could fit in. He took us to a local restaurant with amazing food and made sure we were well taken care of. I had high expectations for my day in Athens and PK Travel more than delivered! I would recommend Fotis and PK Travel to anyone looking for a once in a lifetime day in Athens!
Wouldn't hesitate to use this tour guide
I recently took a tour with pktravel in Athens. I thought the guide was very knowledgeable and as mentioned in the previous review that we were promptly taken to the Acropolis (from the cruise ship) and had tickets already in hand. It gave us a little "beat the crowd time" My tour included going to the museum and for some reason I thought that would be a drop us off there and we'd go on our own. I was pleasantly surprised that the guide also tours with you through the museum. Bring good Non slip shoes for this tour. lots of walking and there is much marble stones to walk on which can get slippery. There is also a lot of standing. Enjoy, it was the best!
Wonderful!
Just returned from our Greek Island Cruise. Based on reviews and what the ship offered, we decided to take the full day semi-private tour. It was exactly as advertised, with only 12 in our group. We met our tour guide easily just around the customs area, and left right at 7:30, arriving at the Acropolis as the sun was coming up, beating the crowds. A big plus was no waiting in line for tickets, as our guide had already procured them. The driver new exactly how to get around traffic and the day was packed with sites and commentary instead of sitting in traffic. I highly recommend this tour and company.
Excellent
To PK Travel and Maria our wonderful guide...
I can not express in words what an amazing experience my children and I had in Athens (July 2017) thanks to PK Travel and Maria. Everything was perfect, from the pick up to drop off. I referred a good friend of mine who also used your tour service this past month (June 2018) and she had just as wonderful of a time as we did! I am Greek, born and raised. Raised in Greece, I am sad to say that I never saw all the beauty and history Athens had to offer. So when I came with my 3 children last year, I wanted to see Athens through the eyes of a tourist and experience it for the first time with my children. PK Travel far surpassed my expectations. I and a friend of mine will be in Athens again next month and plan on booking a full day with PK again!
If your looking and comparing other tour companies.... STOP! Go with PK Travel. You will have a wonderful experience and it is so very affordable compared t other companies.
Thanks PK and Maria!
Dear Potoula,
Thank you again for making our family's recent travel to Athens so memorable!
First, because I am not a world traveler like my daughter, I was nervous about the entire trip.  My nervousness was mostly caused by my lack of ability to speak or read any words in the Greek language.  I booked the arrival and departure transfers purely so I didn't have to worry about getting from the airport to our apartment, and back again.  We enjoyed the conversations of both drivers (Marios and I'm sorry I do not know the other driver's name).  They didn't have a prepared "script" with which to speak with us; it was a conversation.  If we asked a question, they were able to answer with their own thoughts and opinions, giving much information.  This was enjoyable to us. And the transfers were flawless, they got us where we needed to be, when we needed to be there!
Second, booking the 2-day Delphi/Meteora Tour and later the Full Day Athens/Cape Sounion Tour were also two very smart decisions, if I do say so myself!  We only had a limited amount of time to spend with our daughter doing "tourist" type activities.  After spending 2 enjoyable days with Marios (driver) and Penny/Nikki (guides) our choice was not "Are we going to book another tour?" but rather "WHICH other tour are we going to book?".  Demitri was our driver for the Athens/Cape Sounion Tour and Evie/Effie (?) was our guide.  Again, we enjoyed being with them.
Could we have seen as much of Greece on our own as we did with the help of PK Travel?  Sure.  But we weren't afforded the time to plan it out, and using your services made for a more relaxed, enjoyable experience.  Would I use your services again?  Absolutely, without a doubt!  In fact, after speaking with our daughter, she has indicated that she may be contacting you regarding a tour or tours for herself and a few friends while she is in Athens!
Thank you again for a Memorable Greek Vacation!
Best Regards,
Laurie Riehl
Excellent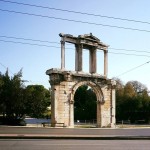 We went everywhere in the pelopenesos, and in Athens. Excellent service, we loved Mario our driver and our guides in Olympia and Delphi.
Fantastic day with PK Travel
Two couples from a cruise ship took the Athens and Corinth all day tour. Our driver Apostolis was so friendly, funny and very informative. Drivers are not registered guides but Apostolis answered every question we put to him. Highly recommend PK Travel, so much better than a bus full of people taking a ship excursion.
Wonderful Tour!
We took a cruise to Greece and stopped in Athens on 10/03/17. Instead of using the tour cruise, we went with PK Travel- I'm thankful we did! We were able to see what we wanted to see, and get historical information on the city without being with 50 other people. Highly recommend PK Travel, great experience!
Cape sounion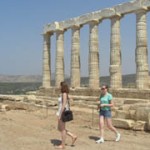 We did the evening trip to cape sounion in August. Before our trip it was really easy to book and email replies were really quick. Our guide apostolis was brilliant with a good sense of humour and loads of local knowledge. Cape sounion was beautiful we went up before the sunset and we went down to a local fish restaurant to eat as the sun was setting where we has a nice view of the temple. Very organised company and lovely people, thank you
Athens 1/2 day tour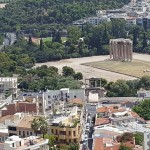 We had our tour on Monday, July 24th. What a fabulous tour. It was a total of 8 of us in our group. Valena is so knowledgeable, and Mario was a great driver. They had water in the van, waiting for us. We saw the all the sights. We were also able to see a Greek Orthodox Church as one of our group was of Greek descent. I would recommend PK Travel. We had a great time.
Fantastic Day
We had a lovely day with our full day tour of Athens. It was one of the highlight of our trip and we would highly recommend this company. The guide was remarkable and really new when to go to the different sites to avoid the crowds.
Athens all Day the right way
Was part of a group of 6 for the all day Athens tour and i must say it was the best tour we have been on...We beat all the long lines going up the hill at the Acropolis and the Tour Guide Christine(what no SUBWAY???) was fantastic in her presentations about the various sites throughout the tour.
She made the history and the city stand out.....thanks to her and PK for all the memories. Will return to this wonderful place in the future.
danG - Canada
Dream Come True
Our 20 day Oceania Cruise that started in Mumbia and ended in Athens. We had 1/2 day to see the ancient city. I contacted PKTravel. So glad I did. Marios and Michael picked us, and our luggage, up at the ship at 7:30 and starting with the most important, the Acropolis, gave us a whirlwind tour of the city on seven hills. We were delivered right on time to the airport. "The boys" M&M were well informed, delightful, funny, caring and professional. From the driving to the narrative, we recommend PKTravel--especially with M&M!
Highlight of our trip
Prior to our arrival we booked a private full day tour in Athens for 2 couples. Booking was easy, any and all questions, no matter how mundane, were answered by Potoula right away, no waiting for days for a response, cannot recommend PKTravel highly enough! Give them a try, you won't be disappointed.
We enjoyed our driver, Tolis N, not only was he knowledgeable but he made our day fun. Our guide for the Acropolis, Michael, was wonderful, so much information and answered any questions, again, a super nice young man with a passion for his city. We've been to Athens before but missed out on so much, this was an excellent excursion.
We saw other groups at the Acropolis, large groups that had very little time there and felt fortunate to have as much time as needed with explanations to what we were seeing.
Thanks Potoula, Michael & Tolis!
We also booked a transfer to the airport the following morning, another good experience. Tolis was waiting and it was nice seeing him again.
Marvellous Meteora
We were driven from Athens to Meteora to see the amazing monasteries there. We had the advantage of very few people being there in February and loved the peace. The disadvantage was that some were closed for repair. Our driver, Apostolis, was a great companion and our overnight stay was brilliant. This was our third trip with PK Travel. We are encouraging our English friends to use this service.
Great Tour
I was so glad I booked a full day tour with PK Travel. Michael and Dimitri were so personable and professional. Michael our guide was so knowledgeable on the history of Athens. We got to see all the major sites including the fabulous museum constructed over an archeological ancient village which we viewed from the glass floors in the museum. We went to a superb place for lunch that was affordable and delicious. Dimitri the driver was great and always met us at each location right on time. We highly recommend this company. Everything perfect
Great Service
We were two couples arriving in Athens on a Celebrity cruise in October, 2016. I had been communicating with Potoula prior to our arrival to arrange for a full day Athens tour and a ride to the airport the following day. All went smoothly and we thoroughly enjoyed our visit. Our driver (can't call them a guide since they aren't licensed) was named Tolis and he took great pride in telling us the history of his country and showing us the sights. His English was very good as was the restaurant that he suggested for lunch. Not a tourist in the place and the food was great. We got caught up in a GIANT Athens traffic jam during the evening when they closed the streets for yet another protest. Despite the late hour he continued on our journey to the top of the tall peak that overlooks the Acropolis so that we could get our nighttime view. We had a great visit, never felt unsafe or taken advantage of and would highly recommend PKTravel to our friends.
Excellent service!
I've sailed in and out of Piraeus/Athens several time and absolute detest the surrey and rude taxi drivers at both the airport and Piraeus cruise port. They can ruin the beginning or end of your cruise by over charging, arguing, bargaining and refusing to use the meter. Thus our group of 4 decided to hire PK Travel to provide us with transfers upon arrival to Athens airport and departure from the Piraeus cruise port back to the airport.
The van was a quality Mercedes Benz and the drivers were both very professional. They were waiting for us, even early when we were able to disembark the ship earlier than expected. Very good service.
Potoula at PK Travel responded to all my emails promptly and explained they payment policy very clearly, so we knew what to expect. We appreciated that they were willing to take either Euros or USD dollars for the transfer, making the payment easy.
Highly recommended, especially if you want to avoid a nasty surprise with the Athens' taxi drivers!
Top-notch service
Our transfers Piraeus-Athens-Piraeus driver, Dimitri, was very kind and knowledgeable. We´re highly satisfied with PKTravel. Always on time. Professional and reliable.
Roberto Casin
Full Day Tour of Athens - small group shared.
We had a wonderful day visiting Athens. Our guide Christina was extremely knowledgeable and very interesting to listen to. We highly recommend PK Travel.
Great company ,lovely and friendly people
We traveled in the Peloppones .
Dimitris was great, what a lovely driver.
every thing he did for us, was the best.
Thank you PK travel for a wonderfull holiday !!
Reliable Professional Service
We had originally placed a deposit for a semi-private half day tour of Athens to and from our cruise ship at Piraeus. This was cancelled due to insufficient interest and we were informed in plenty of time to make other arrangements with an instant refund of the deposit. All of our communications with this company, Patoula in particular, were answered and dealt with quickly and in a friendly, knowledgable and professional way. As we only wanted to visit the Parhenon ,Museum and Plaka we asked if P.K.could to arrange a private transfer for us to and from the ship. WE were so pleased that we did. The driver,Konstantin, was punctual, friendly and courteous and spoke very good English. He suggested a good place to be dropped off , made sure he had our phone number ,agreed a good place to pick us up at a time we asked, and lent us a map with the place marked to be sure! The car used was cool and very comfortable and he drove well.
On our return journey we mentioned that we hadn't allowed ourselves enough time to enjoy some coffee and baclava, something we had been looking forward to and he readily suggested taking us to a bakery well known for its delicious pastries on the way back. a good ending to our visit!
Thank-you P.K.
Athens and Sounion Tour
We were visiting Athens as part of a cruise and wanted to see as much of the sites as we could.
I chose the Athens and Sounion day tour, this was the correct choice as we had an exceptional day.
Tassos the driver met us at the port and he made us welcome. Whilst driving to the Acropolis, Tassos was telling us all about the areas we passed through, giving us an insight to the city past and present in his very laid back style. His sense of humour and sense of fun stood out.
One of the party was in a wheelchair and he made the entry to the Acropolis simple and nothing was too much trouble for him.
The journey to Sounion was very pleasant and something that we would not have seen on the cruise tour bus.
Tassos also recommended a nice local cafe for something to eat.
We saw lots of little gems that we would've not seen on a main tour.
I would recommend the tour to anyone who wants to have a taster of Athens and Sounion.
Two day taxi hire in Athens
We recently spent two days in Athens as part of a cruise. Prior to leaving Australia we found PKTravel and arranged two half day tours (driver only). What a great experience! Our driver, Konstantin, was everything you could ask for, punctual, friendly, knowledgeable, helpful and very flexible. At no time did we feel that we were having to fit in to his agenda. We would recommend this service to anyone wanting to do an affordable private tour.
On two occassions while exploring on our own, I called Paul to get some details and directions, he was extremely courteous and helpful. What a great company. Thanks heaps.
Excellent multi-day excursion
My wife and I just had the pleasure of placing ourselves in the capable hands of PK Travel, first for a sunset visit to the Temple of Poseidon at Cape Sounion, then a day later for a two-day excursion to Delphi, Meteora and Thermopylae. The young men (Tolis and Tasos) with whom we traveled were capable, and tolerated two days of chatting with a couple of American greyhairs with amazing equanimity and grace.
The quides whome PK arranged to guide us through the historic sites of Delphi and Meteora were both superb: indepth knowledge of the relevant history and art, fluent in English, and delightful.
I recommend PK Travel without reservation, and would use them again in a heartbeat.
Laurel Elizabeth Cook/ Hull A Cook MD
Lousios Gorge
We booked a day tour to Lousios Gorge with PK Travel (Patoula and Paul); I absolutely recommend trusting PK Travel to help you enjoy your trip to the fullest extent possible. Traveling to an unfamiliar location brings many challenges and venturing out once there is even harder. PK Travel will make your trip easier and more memorable just as they did for us. They have well-maintained equipment (Mercedes Van), drivers who are personable, fluent in english and greek, and they have historical and tacit knowledge of our surroundings. We always felt safe. Tolis (our main driver) enriched our adventure with his knowledge of local customs, his willingness to accommodate our many stops, and his unbiased guidance. He was early to arrive and was not in a rush to leave. He made it clear that he disagrees with recommending locations for kickbacks when he was guiding us to eateries. The Lousios Gorge tour was a gorgeous hike. I chose this tour because I enjoy the outdoors, I am a sucker for clear rock-bottom streams and I wanted to catch a trout. This trip had more to see then expected and I highly recommend this tour. Be sure to wear comfortable hiking shoes. We were there for some rain so our hike was a little more wet than usual, but all of our feet stayed dry; nonetheless, waterproof shoes are recommended. On our way back from the tour, I spoke with Tolis about our need for conveyance to the airport for the following morning for an early flight to Santorini, he called Paul to confirm and agreed to help. He was early to arrive once again. He even jumped on our phone to help us coordinate the recovery of personal articles that were left behind in our hotel as we were in route to our flight. After returning to Greece from Santorini and seeing a few more of the sites, we trusted PK Travel, once again, to help us to the airport for our final departure. Our driver Demetrios ( I think) was extremely knowledgable about historical facts and, despite it being really early in the morning, had us all engaged in a trivia like presentation while driving us to our flight. Please trust me when I say that PK Travel will enrich your trip! Thank you Tolis, Demetrios, Paul, and Patoula!
Awesome time with PK Travel!!
We are a family of four from Canada with two teenagers. We booked two private tours with PK Travel in March 2016. We were met promptly by Dimitros at he airport and shuttled to our hotel in Athens ( Athens Suites Hotel...awesome place by the way). Dimitros was very friendly and extremely knowledgeable about Athens and Greece. The next day we took the Acropolis/Athens/Cape Sounion tour. Lets start with the Acropolis. Here we met the most enthusiastic and knowledgeable guide...Michael. The tour usually takes about 1.5 hours but Michael spent 2.5 hours with us sharing his vast expertise on Greek history. If you do this tour, make sure you ask for Michael ..he is awesome and his enthusiasm is infectiuos. Dimitros then took us to Cape Sounion...well worth the trip. We had great conversations discussing the differences between Canadian and Greek cultures etc. What a great day!! The next day we set out on another adventure...Olympia and Delphi. Wow... great history, incredible sites. Our new driver "other Dimitros" was great. He kept the conversation flowing and he possessed a great knowledge of Greek History especially Greece's involvement in military struggles over the years. We had a lot of fun sharing stories and laughs. If you have the chance to go to Delphi and Olympia..do it. It is a long drive but worth it. Delphi is a great mountain town!!! I can't say enough good things about our trip and this family owned travel company ( pk travel). They made our trip to Athens positive and wonderful. I highly recommend them to anyone... they will make your trip to Athens way better than if you did it alone.
Fabulous Half day semi private tour of Athens
e were a group of 12 seniors, two of whom have mobility difficulties using a wheelchair and a walker. We booked PKTravel for a half day tour of Athens from the Island Princess. Due to safety concerns in Istanbul and an expected marine strike in Greece, our schedule was changed several times and the call in Athens was advanced to Sunday November 1 at the last minute. We had booked with PKTravel long in advance for our original call date, November 3. An email to Patoula, however, quickly rearranged the schedule and we were met by Anna and Dimitros at the dock on time with a lovely Mercedes Minibus that easily and comfortably accommodate the 12 of us. Anna did an amazing job of interspersing sights and history as we navigated the hour or so into downtown Athens from Piraeus. She evaluated the mobility condition of the party at the first stop, the Temple of Zeus, and recommended alternate plans for part of the party in lieu of the planned trek to the top of the Acropolis. Dimitros expertly managed downtown traffic, which since it was Sunday, was not as fierce as it could have been. After the impressive Changing of the Guard, unlike any we have seen elsewhere and definitely worth the time, four were left at the Acropolis Museum and the rest were shepherded to the parking area for the ascent to the Parthenon. Think Chicago is windy, try Acropolis Hill. Anna maintained a commentary the full way up the hill and at the top, despite quite large crowds for November and the blustery winds. The experience was amazing and would certainly not have been the same, and certainly not as educational, without the expert commentary provided by Anna. How happy we were to see Dimitros and our comfortable minibus when the reached the parking area again. We rejoined our party who regaled us on the excellence of the Museum, but chose to spend some free time in Plaka to enjoy a tasty Greek snack and some Greek coffee (did I mention it was not only windy but pretty chilly up on the hill?). For the trip back to Piraeus, Anna answered questions about Greece and the contemporary situation, as well as some queries about sights and monuments. All in all, an excellent , informative and educational day in Athens thanks to Anna and Dimitros and the organizational skills of Patoula at PK Travel Athens. Planning this excursion was a breeze, as emails received an immediate response and directions were clear and accurate. For anyone with only a half day to explore Athens, whether from a cruise ship or otherwise, the half-day semi-private tour offered by PK Travel would be an excellent choice.
Fantastic Tours with PK Travel
My wife and I spent 2.5 wonderful days with private tours in the Athens area with Dimitris A. of PK Travel. We did the half day Cape Sounion tour, the full day Delphi & Monastery of Osious Lukas tour and a full day Athens tour with a licensed tour guide, Sophia. We also used PK for airport pickup and dropoff. Dimitris A. was very knowledgeable and personable and Sophia did an excellent job of describing the sites in Athens. We could not have been happier with our experience with PK Travel.
Wonderful day in Athens
Thank you so much for the wonderful day in Athens. My husband and I spent the day with our guide Michael and driver Terry. Michael's enthusiasm and breath of knowledge really brought the history of the sites to life. My husband is handicapped and Terry went way over and above in helping us getting to and at the sites. We could not have asked for a better day!
PK travels does a GREAT job
We used PK travels this summer extensively. They came recommended from friends that had previously used them, and we appreciated the professional and prompt support and help. We used them both for transportation only (airport to hotel, hotel to port, port to airport) and for the Athens-Corinth tour. Highly recommend their service is your time in Athens is limited and you want to maximize your experience and efficiency!
Perfect Transfer Service
We used PK Travel for transfers from Piraeus Port to a hotel in Athens and from the hotel to the airport. They were exactly on-time for the pick-up and took us to both destinations on-time. The booking process was very efficient and Potoula was very responsive. I would highly recommend PK Travel!
Excellent Tour
We had an unforgettable full day tour of Athens with our private guide Constantine.
Book this company and guide you will not be disappointed. We saw and learned so much about Athens. Excellent in so many ways!
LOVED OUR GUIDE!
We signed up for a 4 hour guided tour of the Acropolis, etc. Georgia was our guide and NEVER have I met a person more PASSIONATE about the subject matter or her job! What a delight!!! I would HIGHLY recommend this group when booking tours and travel...they are FIRST CLASS!!!
Two days in Meteora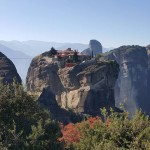 The professional service provided by PK Travel during our 2 day private tour to the monasteries at Meteora was exemplary. Our driver, Demetris was an excellent and safe driver and quite passionate about ensuring that his clients got the best of service and a good overview of the history of his country. We were REALLY impressed when he actually came looking for us in Meteora(after he had finished work for the day) to ensure that we got back to the hotel safely when we were caught in a storm whilst out dining-now that is service. Highly recommended.
Customized private tour in Athens!
We had a great experience with this company. We signed up for a private 4-hour tour to see the highlights of Athens. Our tour guide Michael was extremely knowledgeable about the city and the sites. He gave an incredibly in-depth tour, and provided us with centuries of history at all of the sites we visited - in an entertaining and engaging format! I highly recommend this tour company - especially if you are lucky enough to get Michael as your tour guide!
Excellent Private Tour!
Our guide Athanasia was amazing! She is an archaeological expert in Greek history and really brought our visit of the Acropolis/Parthenon, Acropolis Museum, Temple of Zeus, Hill of Lycabettus, the Old Palace and the Plaka to life. She pointed out Mars Hill from the Acropolis, where Paul explained the Unknown God to the Athenians, which without her guidance, we would have completely missed! She helped us identify the various periods in history at the Museum - like seeing the statues with smiles and then moving to the Greco-Persian era where the statutes didn't smile anymore! She was very punctual with pickup and drop off - we had no concerns about getting back to the ship on time even though the excursion was jam packed. We had a wonderful Greek lunch with the most delicious food. The excursion was fast paced but we never felt we didn't have time to experience each of the places we visited. I highly recommend booking with PK Travel. The guides are very professional and engaging.
Wonderful full day tour of Athens
I'd like to take this opportunity to let you know how good a time we had in your city with George on 19 September 2015. He was very knowledgeable about Athens and clearly loves his city and showing people around. The restaurant he took us to was great with the food authentic and surprisingly cheap and the tray of baklava from George was a bonus. Margarita, our guide for The Acropolis, was just as great and clearly also loves her city and her job. Thank George and Margarita for us and we would all highly recommend him and your company. A word of warning: listen to George because he quizzes you during the tour.
Excellent private tour of Athens
Our party of four was picked up on time from Piraeus port using an airconditioned Mercedes van. Our driver, Tolis, spoke perfect English and provided us with an excellent and informative day tour of Athens. A most enjoyable day for all our party and we would thoroughly recommend this company to anyone visiting Athens.
Simply, just great.
Sometimes one may find it difficult to adequately convey one's praise for a company and its service and personnel. This is one of those occasions. We (group of 4) were treated to a wonderful tour of Athens by Paul of PKtravel. His attention,courtesy and kindnesses extended to us much appreciated. When we left Athens we had many happy memories of the city and Paul. I have no hesitation in recommending Pktarvel to you should you visit Athens and would like a special tour.
Great sunset tour of Cape Sounion!
Dimitris was a fantastic guide to take my husband and I to Cape Sounion. The Cape is a beautiful spot and Dimitris was an excellent driver/guide. He was a skilled driver and knew a tremendous amount about Sounion and the surrounding area. We loved the excursion and couldn't have been happier with PK Travel and Dimitris.
Excellent Full-Day Tour of Athens
We took the full-day Athens tour on September 14, 2015, from the Piraeus cruise ship port. Gregorious was our tour guide, and has expertise facilitated an excellent experience for our group of 8.
I don't recall the driver's name, but he was superb as well. We were especially impressed with Greg's passion for his country and its history and culture. This greatly enhanced our appreciation of the sites we were visiting. He was also extremely adept at avoiding crowds and congestion, navigating us around large groups and minimizing wait times for our small group. He helped us to get an up-close view of the impressive and moving changing of the guard at the tomb of the unknown. In short, we were very pleased with the service that PK Travel provided.
Thank you on behalf of my fellow travelers.
Working with PK Travel is a delight
For the last several years my husband and I plus other cruisers on our trips have relied on PK Travel for our transfers and day trips. We are never disappointed by the promptness, courtesy, quality of driver and guide or the car/van or mini bus they have supplied. Kudos to PK Travel. This family company is outstanding!!! You can't go wrong with hiring them for all your needs in Greece.
Great half day tour of Athens and the Acropolis!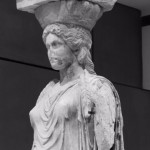 Gregory was a wonderful guide for our trip to the Acropolis. He was incredibly knowledgeable about the history of the city, and the Acropolis but also knew when to give my husband and myself some time to absorb the atmosphere and history. He was right on time and was truly a pleasure. He even took some time out of personal life to send us a map and recommendations for our trip to Naxos. We couldn't be more appreciative.
Great service in fabulous Athens
We used PK Travel twice while we were in Athens. We booked a fabulous half day tour of Athens after being picked up with our luggage at the cruise terminal. With Maria as our wonderful guide we received a tremendous overview of Athens. We were then dropped off at our hotel after a great day with our tour. We also used them again for our airport transfer. Everything went smoothly with both our tour and our transfer and the drivers and service we received was excellent. We received email confirmation before we arrived in Athens and felt really secure in the knowledge that we were being well looked after.
Best Day of our World Tour
We spent a month traveling through Europe, the Middle East and Asia, and our day in Athens using PK Travel was our favorite from the entire trip. In the morning we took a half day Ancient Corinth trip and in the evening traveled to Cape Sounion where we enjoyed a beautiful sunset over The Temple of Poseidon. The reason the day was so spectacular can be summed up by one word - Demitris! Demitris was our amazing driver and was not only the most knowledgeable and insightful guide we have ever found, but was also very thoughtful and kind. He was able to make our day very personal for us. He took us to excellent restaurants, shared about everyday life in Greece, was extremely courteous. In the end we felt as if we had made a great friend. He was very accommodating and made us feel like we were special even though he leads tours several times each week. His car was extremely comfortable and kept us cool on a very hot day. It made the long day not seem long at all! We could not have been happier with the tour and felt the prices were excellent. We have already recommended PK Travel to several of our friends.
Great Day
Easy to book and well organised.
Demitris was there on time and was a great guide for a fantastic day. Would recommend to anyone visiting Athens.
Great tour
We took a full day private tour of Athens June 2015 with PK Travel. Our driver Fortis met us at the cruise ship terminal right on time. Fortis speaks fluent English having studied it in the United States. He proved to be a friendly, knowledgeable and enthusiastic guide. We were able to see all of the major sites without dealing with crowds. Fortis recommended an excellant restaurant for lunch. We would certainly use PK and Fortis again. The booking process was easy and PK was very responsive providing great advice in advance of the tour.
An Excellent Day in Athens
I can't speak highly enough of our PK Travels tour of Athens on Sunday 17May15. We enjoyed the Acropolis, Panathenaic Stadium, the changing of the guards, Plaka and New Acropolis Museum. Our guide, Michaela, came into her own as she took us on historic journeys using the artefacts about us as props.
Michaela was so knowledgeable, absolutely friendly, and very accommodating of all of her guests. She was also very caring that we were always okay, and made sure she had us all on the bus as we went from place to place. Her knowledge of Athens, and her passion for all of the antiquities - as well as the overall city - was greatly appreciated. It was a pleasure to be reunited with tales of ancient Greece, which had been learned in childhood, through Michaela's enthusiastic and thorough narratives.
Thanks so much for an unforgettable experience.
Fantastic Tours, Must Do in Athens
Here are my reviews from Trip Advisor - My girlfriend, sister, mom and I booked private tours of the Acropolis area ("Half day Athens walking tour" on their website) and the full day Delphi/Monestery of Osious Lukas tour. We wanted small group tours to be able to ask questions, take pictures without feeling rushed and be able to move along at our pace. Sorry for the length of this review in advance - I will start with the half-day Athens walking tour. We had Michael as our guide and he met us promptly at our hotel, which was near the Acropolis. He was fantastic, probably the best single tour guide we have ever had. His English was great, he provided interesting information about the history of Greece in an entertaining way and was a wonderful guide. He took pictures of us along the way and made the walking tour fun and entertaining. We actually ended up going about an hour long (5 hours instead of 4), probably because of all our questions/pictures, and Michael did not complain or mind at all. The tour is a fair amount of walking and hills so be prepared. If you are in average shape you will be fine (I am overweight and my mom is 60 and we were fine). The tour starts at the Acropolis and you work your way up to the stop as your guide tells you about the history and explains the sites. You see the 2 theaters at the bottom of the site, walk through the main entrance, climb up the stairs to the top. You see the Pantheon, the Temple of Athena and other ruins at the top. Then you walk down, go back through the main entrance, walk over the Temple of Jupiter, back to their "central park" and to the stadium. There are a couple stops along the way to stop but bring water and comfortable shoes. Overall great tour and Michael was awesome.You see all the main sites of Athens in a half day. Now for the Delphi Tour. Our guide here was good, she was knowledgable, answered our questions and told some interesting stories but was not quite as personable as Michael. She wasn't bad though. Our driver to Delphi from Athens (Apostolis) was great. He talked to us the whole way there about the history of Delphi/Athens/Greece, answered our questions and was fun and pleasant. The drive to Delphi is about 2.5 hours each way. When we got there we met our guide, who took us on a guided tour of the museum (about 45 minutes or so) and then to the Delphi ruins. That was the perfect way to see the museum and the right amount of time. She took us through the ruins up to the main temple area, which got to about the 2 hour mark of the tour, and she left after that, allowing us to walk up further (the temple is only about halfway up the ruins) on our own. We spent another hour or so walking around the ruins, going all the way to the stop to the stadium. Note that there are a lot of stairs and the climb is fairly steep at times so wear tennis shoes and be careful. A middle-aged lady fell at some point and broke her leg so be careful. After about 3 hours there we left and our driver took us into the town for lunch at a great family place in the town of Delphi. The food was great and the views of the mountains were even better. On the way back we stopped at the Monestary for a few minutes before they closed. Originally told them we did not want to stop there because we wanted to spend more time at Delphi but later changed our minds, Apostolis was very accomodating. That stop, combined with taking extra time at Delphi put us about an hour behind schedule and the full day went from about 8am until 7pm. Apostolis was again very accomodating and by the end of the tour he felt like a member of our family. I would recommend going to Delphi if you have the time in Athens, as it is very quiet, peaceful and beautiful and the time in the car allowed us plenty of time to talk to our driver about Greece and Greek culture. I would highly recommend PK travels based on my experience and if I am ever back in Greece I would want to try their 4 day tour of Olympia and Meteora. I would say that you probably cannot go wrong with anything you book with them (I swear I do not work for them). I would say the walking tour of athens is a must do and the Delphi tour is great if you have an extra day in Athens.
PK is more than just A-OK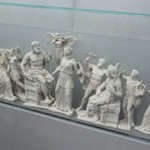 Using their website, we signed up for a shore excursion in Athens with PK Travel several weeks before our trip. The company required a deposit of half the price of the tour, with the rest being paid to the tour guide towards the end of the tour. At 8 AM on the day of our visit, the guide was waiting for us in the cruise ship terminal. After a 40 minute drive, we arrived at the highlight of any trip to Athens: the Acropolis. Fortunately, it was early in the day, and we did not feel crowded or crushed in during the relatively long walk up from the parking area and then on the site. There is a tremendous amount of construction going on around the Parthenon, but the building is still awesome. We had plenty of time to look around, before most other tour groups arrived. We then had a brief visit to a number of other sights in Athens: the Temple of Zeus, the Olympic Stadium, the Hill of Lycabettus (with a magnificent view of the entire city below us), the Changing of the Guard, and so on. We then had some free time for lunch and shopping in the Plaka district. Finally, we ended up at the New Acropolis Museum, which holds many important relics from the Acropolis area. The tour guide was eloquent as she described the many missing pieces which are scattered around Europe, notably the British Museum in London and St. Marks in Venice. Although it is possible to do much of this itinerary on your own, the tour provided a much more convenient way to get around, at a relatively low price.
One of the best tours we did while in Europe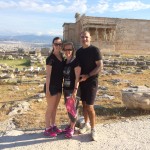 Thank you Dimitris,
We had a fantastic time on our tour with you in Athens. The other tours we did around Europe we had high expectations after yours and a lot did not reach the quality of yours! You gave us a lots of information on all the sites we saw so we knew where to go and what to look at. Our group loved the tour. Other people from the ship on other tours did not see half as much as us! Thank you again, highly recommend to anyone!
First Class Operation in every way!
Met at the Port by our guide, Constantine, who proceeded to delight us with his knowledge of Athens specifically and the great country of Greece in general. He was kind enough to tailor our visit to meet our desires instead of following a schedule. We visited the Acropolis and Parthenon of course, saw Areopagus Hill (Mars Hill) where Paul preached Christ to the Athenians, stopped for drinks at a sidewalk taverna, went to Monastiraki Square, Plaka, Syntagma Square, the Parliament Building where we saw the changing of the Evzones, Hadrian's Library, Tzistarakis Mosque, and the Ancient Agora. Whew! All the while Constatine was patiently waiting for us and giving us interesting details about our sights. This tour was exceptional! I can highly recommend PK Travel by Potoula. Anyone who hires Constantine must run a First Class operation!
Visited May 2015 fro the Holland America Nieuw Amsterdam
Trip to Delphi
A young man, Apostolis, picked us up promptly at our hotel. The conversation, both interesting and personal, made the trip go quickly. At Delphi Apostolis showed us a restaurant that turned out to be wonderful. We had lunch and dinner there.
A very nice experience.
Reliable
We had a fantastic time with PK Traval for 3 days. Terry was our driver, took very good care of us. Reallly recommend because they do very serious and reliable business!
excellent tour
With Dimitris as our driver - very safe and well informed - we enjoyed a great private tour of the ancient sites: nicely paced, excellent choice of places to eat, and courteous at all times. Very good value for money too, since our eight day tour worked out cheaper than many of the group tours.
Exceeded our expectations!
My his band and I booked the 4 day tour of The Pellopennese Peninsula and PK tours exceeded our expectations in every way! Our driver and guide Dimitris was wonderful and the tour guides in every location were knowledgeable and interesting and mad the history come alive. I would trust PK travel with all our future trips to Greece!
PK Travels - Flawless !
I took a day trip of Athens in the first week of Easter with PK Travel. They provided an excellent van and an excellent service. Our
driver was Dimitris, very knowledgeable and very good to talk to and he took very good care of us. Our guide in the Acropolis was Michael who is also highly recommended. He spoke excellent English , has a very good knowledge in history and explained every detail in a very interesting way even to my 10 year old son. Glad I took the private tour with PK Travel and recommend them highly
Athens Day Tour
In January we had a great tour with Michael, a friendly and very knowledgable young man with very good English. The company had a driver pick us up, he was a great guide on his own and continued a tour after we were done with Michael in the afternoon. We were fortunate that the weather was great and since it was January there were no crowds. We actually got to the Acropolis at 8 in the morning and were the first in hence there were virtually no other people for a while. The museum next door would have been a 'walk through' for us if we didn't have Michael there to bring the historical objects to life. The tour allowed us to get the most out of our day in Athens. Shane and Arlene from Canada
A Magical Week in Greece
Where to start…?
We first had contact with PK Travel during a Mediterranean cruise in 2013 when we had a driver and car for a day trip from our ship. We were met by Dimitris and he turned an interesting day into a day to remember with his help, knowledge and the ability to take us to just the right places for the right times.
We loved it so much that, in planning a return trip to Europe in December 2014-January 2015, we specifically wrote to them and asked about a one week driving tour through the Greek mainland. They worked with us to put together a tour that matched our interests and the result exceeded our expectations! We had a personal driver and took their advice to use guides for some of the key locations such as Delphi, Meteora and Philippi.
We cannot speak too highly of our experience. I am not the sort of person who is given to hyperbole but it was a week we will always remember. A definite 11…
We were met at the airport by the same person who would drive us during the week and then picked up at our hotel the next day for the week's travel. Travelling with Dimitri, we did a total of 1,600 km and visited Corinth, Delphi, Meteora, Berea, Thessaloniki, Philippi, Kavala and Athens. The travel was relaxing and informative and the driver was safe, professional and interesting - it was like leaving a friend when we finished. Potoula, who managed all our correspondence and planning, was incredibly well-organised and responsive. Paul, the manager, was always in contact when needed to make sure everything was progressing well and to make any small adjustments necessary. On one day, when we decided to ask for a guide for the next day, he organised it late in the day and we were so happy with the result.
The weather in January was cold, but not at all a problem. The days were sunny, the roads were good and the food and accommodation were excellent value. We are from Australia and we loved the weather.
This was a trip we will never forget and we have determined to return and do an expanded journey, possible driving ourselves. I was very impressed with the quality of the roads, both the highways between major cities and the secondary roads.
We would highly recommend PK Tours as our experience with them was entirely positive.
Highly Recommended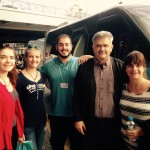 We booked our tour, for sixteen people, six months in advance. Every single bit of correspondence was handled quickly, efficiently and with the answers we needed. Our tour with Paul and Michael was outstanding. They do a great job and pay attention to detail. We highly recommend this company and look forward to returning to visit Athens with them.
Great Couple Days
My wife and I did a trip with her father along. The day-trip planning was made easy with quick responses to email and good suggestions from Paul and Potoula. Our 2 day trips from Athens, and one evening tour of the city were tailored such that my wife and I were able to explore on foot when we wanted, and when recommended, and my father-in-law was shown sights and had an excellent time listening to the knowledgeable and friendly Dimitris in a more easy-going layout. Great time, and well done! Thank you!
Shared Tour - Athens
We did a shared tour from our Princess cruise ship in September and the service given by Paul and Georgia was first class from start to finish. They are both really friendly and knowledgeable about the city and its history.
What also impressed us was the way Paul looked after a couple who had not been accurate with the info they gave when booking as they were not on the Princess but a different cruise line that came into a different port. Luckily we had not hung around too long waiting for them before Paul was notified of where they were. After picking them up he then went out of his way to re-arrange the order we visited places to enable the couple to see the main sites and he then took them back to their ship whilst we had a late lunch/shopping as their ship was suppose to be leaving before the scheduled finish of this tour. Please note that all the cruise lines do not come into the same ports in Athens so it is important to let PK have accurate information. Many thanks Paul & Georgia for the best shore excursion of our cruise. Certainly excellent value for the cost.
Piraeus to Ancient Corinth Tour 24 Oct 2014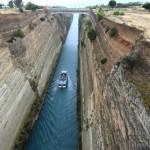 I cannot but write very highly of our trip to Ancient Corinth etc. with our driver Dimitris.
He was courteous and informative, and made sure we had a great trip before dropping us off at the airport.
FIRST CLASS SERVICE.
Great Experience
We used PK travel for a private tour for 5 of Corinth/Acrocorinth in October 2014. The experience was incredible! Our driver allowed us to go at our own pace, was knowledgeable of Greek history and sites, and even ended the tour with an extra visit of the Acropolis from Lykavittos Hill. It was a great experience and I would highly recommend this company!
Thank you for a wonderful day!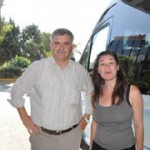 We used PKtravel for a shared excursion to Athens. Paul was our driver and he was just awesome. Our guide, a very knowledgeable young lady, explained all the sights we went to with great enthusiasm. They even managed to time our tour so perfectly that we were able to meet up with some Greek friends for lunch.
The day was full of great sights and lots of information that was told to us in a very interesting way.
Would we use pktravel again when going back to Athens? In a heartbeat!!!!!!! Thank you for one of the best days of our vacation.
Brought Athens to Life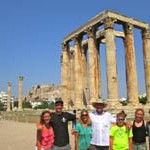 My family of 7 had a great time with PK Travel! We were Athens for a day of our cruise so we decided to book a tour and could not have been happier! Our driver (Dimitris) and our guide (Michael) were waiting for us outside the port as soon as we got off the ship and had the day all planned out. We went to the Acropolis first to beat the heat and the crowds and then explored the rest of Athens. Michael took care of getting all of our tickets. The minibus was extremely comfortable and Dimitris always kept it cool when we returned from the hot sun. Our guide, Michael, was extremely knowledgeable, fun, and an overall great guide! He had a great way of making the stories of Athens come alive and had a great excitement for it all which was contagious. Any question we asked he had an answer and he was able to tie in current affairs with Athen's great history. If you are looking for a great way to learn A TON about the history of Greece in just one day this is the tour to do!
Reliable, relaxing, friendly and with great service.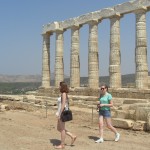 My granddaughters and I had a wonderful, relaxing tour with Constantine from PK Travel to Cape Sounion, away from the crowds. We enjoyed the scenic drive along the coast, with a coffeestop along the way. As we told him we love cats, he brought us to a spot with many straycats, the girls were excited to see and cuttle them. At the Cape we loved the vieuw, only a few people were there. After that, Constantine took us to a nice taverna, where we had a great lunch. He took care of everything, even offered us sanitary tissues to clean our hands after cutteling the straycats.This was our best
excursion on our cruise with the Noordam.
Fantastic tour
We had a wonderful tour with Panagiotis as our tour guide.
He was so interesting & helpful, we felt so looked after on our trip.
There were 7 of us and would do another tour with your company in a heart beat. Thank you so much for making our trip even more memorable and enjoyable. :-)
Fantastic Tour with PK!!
I first used PK Travel back in 2007 for an Athens day tour I organised with my cruise critic roll call group. The group had a wonderful day which we still talk about!
When planning our med cruise for this year, I didn't bother to research other companies; I just went straight back to PK Travel as they offer great tours for really good prices and are so nice to deal with!
Potoula and Paul are lovely people; they are very professional and always answered email enquiries quickly. When my group kept growing, they worked with me to organise a bigger bus.
I got a group of 19 people together from my cruise critic roll call. We did the full day Athens tour with guide Christine in a brand new bus. Christine was a wonderful guide; she was good fun, knowledgeable about her city, looked after the individual needs of people in our group and went the extra mile to ensure everyone was happy. In my opinion, it is well worth paying the extra money for a guide, particularly with a larger group. Our driver Frank was also a lovely guy.
We got to the Acropolis before the major crowds which was great. Christine helped those with mobility impairments to secure elevator access to the Acropolis by liaising with security staff at the site. This is not an easy task as they are very strict about who can use the elevator. If you don't use a mobility aid, you will need a letter from a Doctor.
Some of the other highlights we saw were The New Acropolis Museum, Panathenaic Stadium and the Changing of The Guards – this was just amazing and well worth seeing. We had free time at The Plaka for a gorgeous authentic Greek lunch and shopping at the little market type stalls.
It was a great day for a fraction of the price the cruise line was charging for a similar tour! For cruisers, another great thing about PK Travel is if you don't want to organise a group tour, you can do a semi-private shared excursion for Athens. This in my experience is still a lot cheaper than the excursions the cruise lines offer.
I can't say enough good things about PK Travel and will use them again if we ever go back to Athens.
Thank you Paul and Potoula!
Exceeding all expectations -- our day in Athens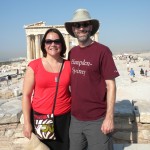 We booked a day with pktravel for our first trip to Athens ever. We arrived via Seabourn cruise at the Pireaus and were met early that morning by Dimitris. Our hope was to cram as much of Athens into one day as we could before we had to return to the States. My husband had studied Greek history and art, so for his first trip to Athens, he was really excited. We are also pretty fit and active, so we requested a rather aggressive pace. Our experience was above and beyond wonderful. The transportation was convenient, and Dimitris' guiding was fabulous. We saw more of the city and the sites (and even the museums) than we expected for an 8-10 hour day. Afterwards, Dimitri took us to the Sofitel hotel, concluding an action-packed, but pleasant day. We highly recommend pktravel and will use them again in the future (with a special request for Dimitris, of course). 5 stars!
PL Travel - Thumbs up
We needed a transport on the 28 May from Athens Airport to Piraeus port. Although it was a short drive, the experience was pleasant. 13 of us were on a vegetarian meal and we requested if it was possible for Jimmy to bring us to a place selling vegetarian food or a bakery shop. Jimmy went by a different route to cater to our request. He's friendly, accommodating and also very knowledgeable, telling us the history of the places on route to the port and also his funny jokes. All of us are happy with the service that Jimmy has provided. Highly recommended to use PK Travel. Excellent service.
A super trip to Cape Sounion with Konstantinos
We have just had a super half-day trip to Cape Sounion. Konstantinos picked us up from Pireaus port at the agreed time. We had a nice leisurely drive down the coast with a several photo stops and a stop for coffee. We had plenty of time at the Temple of Poseidon then Konstantinos took us to a lovely taverna for a Greek salad with fresh fish and back to Pireaus. Konstantinos pointed out the sights and identified great photo opportunities. At no time did we feel rushed or stressed. It was a lovely trip. Thank you
We felt cared for
We could stay only one/half day in Athens, which we had never seen. So, before we left the US, we started to email back and forth with Paul, to arrange a visit to the Acropolis that took advantage of the short time we would have. The foresight and helpfulness he showed online continued in person when we arrived in Athens. From the airport to the Acropolis and back, he guided us and always kept his promises about where he would be and when. Whether we walked the winding streets below, or followed his advice on how to enjoy the Acropolis above, we couldn't have been in better hands.
Edie and Robert De Avila
Professionals
I use PK Travel regurlarly on my trips in Greece. They are reliable, friendly and professional. That's all I need.
My first choice for excursions from Athens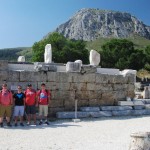 PK Travel provided excellent service on our excursion to Ancient Corinth. We planned the details of our visit through email communications prior to our departure from the United States and when we arrived in Athens all of the arrangements were precisely what had been promised. The driver was aware of what had been scheduled, he made suggestions to enhance the visit, and he was willing to make modifications to our itinerary. Having taken groups to Ancient Corinth on multiple occasions, I found the experience with PK Travel to be superior. We also arranged our airport transfer with PK Travel, and we received the same superb treatment. In the future I will plan my Athens-area excursions with PK Travel.
The best road trip we have ever taken
We booked PK travel for a four day trip into Greece. Our driver was Dimitris. Drivers cannot take you into sites but you can hire local guides which we did. However, Dimitris was very knowledgeable and was a great source of background during the four days. He was definitely not on a 9 to 5 clock, he picked us up as early as we wanted and stayed with us sometimes during and after dinner. He went out of his way finding laundry and internet cafes for us.
We have booked drivers in China, Thailand, Morocco, Israel, Jordan, and Italy. For a multiday trip he was the best we ever had. His driving was safe and pleasant. The car was also very comfortable.
PK travel made our four days in interior Greece the highlight of a three week trip.
Picture is of my wife with yellow Mercedes car we used for travel in background in Corinth
Visited May 2014
Athens Private tour
We booked a full day private tour with PK Travel on 20 May 2014. Konstantino was our driver and we could not have asked for a better host. He was very enthusiastic and quite passionate about his Athens. It was a very well organized and informative tour.
I would highly recommend PK Travel for a tour of Athens.
Job Well Done
Full Day Tour - Corinth & Athens
Our guide Dimitrios was fantastic - with interesting commentary and he was willing to always go the extra mile to show us the best of his home town. Transport was clean and roomy. We squeezed in so many fantastic sights. Definitely a highlight of our trip.
Lovely First Rate Experience in Athens
PK Travel has been nothing but top notch service for my few days in Athens. I hosted a few friends and they had a very enjoyable time with the help of PK Travel. I had some issues along the way which was of no fault to PK Travel. But they helped me in many ways and ensured a positive experience for my guests. I am very happy to recommend PK Travel and hope they continue to prosper in beautiful Greece!
Proven Winner!
We have used PK travel several times in the past few years for transfers and tours and have never been disappointed. We have recommended this family company to friends without hesitation.
Reliable
PK travel are well worth the money! They are always on time and will wait for that late arriving hydrafoil . Every driver we have had speaks excellent English and is unfailingly polite and helpful.
First Class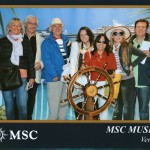 We chose to use PK travel rather than the ships excursion which from previous experience was too rushed and regimented and not value for money. It was a wise choice, we were a party of seven and as the organizer I was naturally concerned that everything went O.K. .
I need not have worried, the prompt reply to my emails gave me confidence and it turned out to be cheaper per person than the ship. Dimitris was waiting for us on time as arranged. He was the perfect guide giving us all the information we needed and organized the tour around our preferences, including stops for coffee. We can't thank him enough for making our visit to Athens such a relaxing pleasure and we have no hesitation in recommending PK Travel..
July 2013 Full Day Tour of Athens
A PLEASURE to have used the services of this agency! Dimitris was a most gracious driver and guide--sharing at the beginning exactly what our group of 9 would be seeing and visiting during the day after greeting us early at a designated spot of the ship's terminal. We had a private, A/C late model van which added a great deal of comfort to the heat of the July day. At one point, a public demonstration began near the palace, at which time, Dimitris quickly herded our group back to the safety of the van where we continued on without incident or concern. The full day tour included every spot of interest plus more individualization than the tour our ship offered at a MUCH LESS cost for our group. (Ships tend to almost double the amount). We were very impressed with the prompt emails in securing our arrangements, the archeological sites, the typical outdoor lunch in the Plaka, and most of all, the Greek culture. This memorable experience was 5 stars +.
Very dependable and friendly
We used PKTravel for our transfer from the pier to the airport in Athens and I was very pleased with the service. My emails to set up the transfer were answered promptly and the information about where we would meet the driver were very concise and easy to follow. Our driver, Christos, was very nice and gave us a little "tour" on the way to the airport pointing out places of interest. His English was excellent and it was a lovely way to say farewell to Greece. I am happy to see that there is now a website. It will provide an even better way to find Paul and his great service.
Best Tour in Athens!
We were a group of group of 11 from Canada and the United States and couldn't have been happier with our tour of Athens with PK Travel. We were met at the cruise port by Paul, our driver, who spoke perfect English, and quickly headed to the sites of Athens well before the large tour buses could get there. Our tour guide Georgia was extremely knowledgable and continuously spoke about the history and sites of Athens, also in perfect English. Our group toured the Acropolis, changing of the guard at the Parliament, the Ancient Agora, the new market where we enjoyed lunch and some shopping, the Temple of Zeus, and the New Acropolis Museum. We were amazed how Georgia could describe the sites and history with such knowledge and enthusiasm. She is truly gifted! Athens in July is hot. It was wonderful to have a new air-conditioned mini-van as well as Paul handing us ice-cold bottled water as we entered it! We had absolutely no complaints about this tour. A true gem!
Knowledgeable and most fun tour ever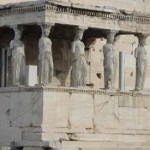 As this was my first trip to Greece and we were traveling with 2 elderly women, I had many questions before I even booked (at least a dozen e-mails) Potoula
was very helpful and I am glad I booked with PK travel. Our driver Demitri was very knowledgeable we knew what to expect at every stop. The van was comfortable and easy to get in and out of. Before going back to the ship we stopped for lunch. It was a delightful half day tour.
Tour of Athens
We had a party of 7 who used PK Travel for a full day tour of Athens.
They picked us up at our ship and we took the tour in a very comfortable vehicle. The tour guide and driver were very accommodating, knowledgeable, and friendly. We were taken to an excellent restaurant for lunch. At the end of the day, we were returned to our ship. I could not ask for a better experience. They were excellent and the price was very fair.
Taylor-made trip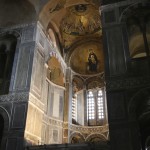 In 2011 we had a bespoke trip to Osois Loukas and Delphi and were very happy with the service, the driving, the care and attention and above all the enthusiasm for Greece. We were staying independently in Athens and the trip would have been rather difficult by public transport so were delighted by whisked off in comfort. There was an understanding of our requests and we did more in the day than we had anticipated. Am very happy to recommend.
An Excursion you don't want to Miss.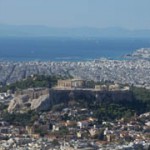 I feel that the success of this tour was because it is a family owned business and you got the personal touch that you would not get from a commercial style tour. They were organized and we feel that we got more for our money than any other excursion on our Med. Trip. There knowledge of local history and points of interest were off the charts. It was real easy to communicate with them through e-mail. Don't pass them up.
Excellent Tour Service
I contacted PK Travel and Potoula was very quick in responding and provided all tour details i requested. I booked a tour for our family of 6 and where the first to disembark our cruise ship. Our guide Dimitris was right outside the terminal exactly as we arranged and our vehicle by the door, a fully air-conditioned 12 seater Mercedes just for our selves, Pk Travel did give us the option of finding more passengers to join as to share costs but i must mention the cost was very reasonable and took it private. We visited all the main sites Athens has to offer and even gave as time to visit the Placa and enjoy a Gyro before heading comfortably back to the ship. I would not hesitate to recommend this service to everyone. Thankyou all for a great time in Athens.
Great Service As Always
My husband and I have used Paul & Constantine's services several times. Because their service is so outstanding, we have entrusted them with our clients many times over......always with very happy comments upon their return. Here is comment from just one satisfied client:
"Your recommendation to hire Paul in Athens was the smartest idea. He sent his son Dimitris who turned out to be the nicest person possible. He took us all over Athens, to all the sights and views with a vast knowledge of the history. Also, took us to the Airport yesterday. A pleasant guy to be with and a very good driver. Thank you again for your recommendation. MS"
The Perfect Day in Athens!
We booked our private tour with Paul before our Med Cruise in October. From our emails before our cruise, to the exceptional service provided when we were picked up, our day was fantastic!! Paul is a wonderful tour guide. Taking us to the Acropolis and surrounding sights before the heat and crowds. Very flexable with what we wanted to do & see! We also booked a guide to accompany us to the sights. Georgina was amazing! The history of each site came alive with her knowledge and details! So glad we did that as well! She even took our group pictures :) We decided to spend our afternoon at a wonderful Taverna in the Plaka enjoying some food and wine. Paul waited and took us back to the ship when we finished.
I would highly recommend Paul and his company for your day in Athens!
PS..I was the one in our group who picked up his ever so slight New Jersey accent as well! A great day & a great guide Paul is!!
Wonderful service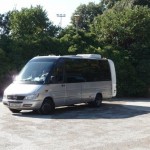 A group from our cruise spent a wonderful day with Paul as he showed us the sights in Athens in September 2012. He was able to come right to the ship to pick us up in his new, air conditioned, clean and comfortable mini-bus. He would be totally flexible as to what you want to see, but his suggestions were exactly what we had in mind and he did a great job of getting us to the sights in a timely manner and provided lots of insight on current affairs and ancient history. I can't recommend him enough for being a perfect resource to get the most out of your time in Athens. Through the whole booking process our communication with Potoula was perfect. Our whole experience with this company is outstanding. Thank you for making our day in your beautiful and interesting city a memorable one!
Phenomenal Service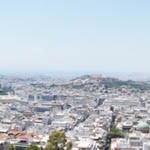 We worked with PK Travel for the following services: an airport pick up, ½ day private tour of Athens, and a drop off at Rafina port after the tour concluded. The entire time we worked with PK Travel, we were taken care of by Konstantinos. He was punctual, super friendly, and genuinely excited to teach us about as much as he could in the time allotted.
Beyond his comprehensive knowledge of the history and monuments, he gave great "local" insight to the neighborhoods, culture, etc. Konstantinos even suggested a fantastic lunch spot for us to eat at the end of the ½ day tour. Fantastic traditional Greek food which really hit the spot after walking around in the heat all day. Upon our drop off at Rafina port, he gave us his personal cell in case we had questions while we were on the islands during the rest of our vacation. Totally unnecessary, but says a lot about how authentically excited he was to make our Greek experience as great as possible.
PK Travel uses yellow Mercedes taxis that are kept very clean and ride comfortably. Even before our trip, they were very accommodating and helpful throughout the booking process and our subsequent email exchanges. Since this was our first time to Greece, I had a ton of questions and they were all answered promptly and thoroughly. Also, Potouola proactively checked in with me about 2 weeks prior to our trip to make sure all was in order, which I liked.
Overall, we had a great experience with this family-run business and highly recommend them to anyone that is looking for a private tour with A+ service.
Great tour of Athens and Poseidon
Both times we've been in Athens, we've used PK Travel and can't say enough good things about them. In 2012, Dimitri's night tour of Athens was something we will never forget. To see the Acropolis lit up at night was a dream come true for us. In 2013, our trip to Cape Sounion to see the Temple of Poseidon at sunset with Constantin was just delightful. Another dream come true. We can't wait to be in Athens again so we can call PK Travel again to plan another great adventure. Thank you, PK Travel!
Excellent service, amazing tour
We found PK Travel on the Internet and decided to book a private tour outside Athens. We immediately appreciated Poutola's professional attitude in answering all our questions promptly and providing us with all the information we needed. We were greeted by Costantino at our hotel. He is a great driver ! He drove us to many places and let us decide what was the best for us during the tour. No stress, no time constraints. The car was perfectly tidy and comfortable. It was really worth the money spent. Thank you PK Travel! Gabriella and Giuseppe - Rome
The Best Way to Tour Athens!
We used PK Travel to tour Athens in the summer of 2013 as part of a cruise. We had an absolutely wonderful time with our driver, Demitrius, and this was definitely the best way to see all that Athens had to offer in such a short time. We were able to get to the Acropolis before the larger tour buses arrived and saw everything we wanted to see and more!
PK Travel simply the best!!
I used PK Travel for a full day tour in Athens in October 2013.
It was one of the best tours we ever did.
The lovely Potoula in the office was a dream to work with. She answered my email promptly and professionally.
Her knowledge and love of her country and city is non plus ultra.
When we arrived to the van the driver and guide was waiting for us.
They went out of their way to make our tour the best experience for us.
Our guide knew everything about Athens and Greece. She was also amazingly informative with a great attention to detail and kept her "stories" entertaining and educational.
I will for sure use PK Travel again and I hope I can use the same guide we had.
Simply the Best!
In June 2013, we were fortunate enough to come across PK Travel Tours online while planning our Mediterranean Cruise itinerary. Never having cruised before and due to medical issues, my husband and I opted for a half day tour. It was so simple to arrange....the communications were superb....and our driver in Athens (Nick) was more knowledgeable than any tour guide could ever be. He answered all our questions with patience and passion. We came away with details and history that we will never forget. I recommend PK Tours very highly and give a hearty thank you to this very professional tour company.
Veramente Perfetto! - Perfect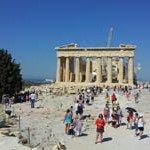 L'anno scorso in crociera con tappa ad Atene non ho voluto fare il tour con la compagnia della Nave da crociera. Ho chiamato PKtravel che mi ha organizzato un tour privato per me e la mia famiglia.
La guida, che parlava ITALIANO è stata molto professionale e simpatica.
Siamo stati contentissimi è abbiamo risparmiato molto rispetto al tour della nave da crociera. Lo consiglio a tutti!!!
You take them, do not take the tour of cruises ship!!
Cruise stop, pktravel outstanding
In April, 2012, we had a small group of about a dozen cruisers using PK Travels prior to our Athens to Istanbul cruise. Outstanding service--pick up spot on time, viewed Athens highlights, and return to port again spot on time. Thanks PK!
Effecient and Reliable
We use PK Travel for our transfers between Athens and Porto Heli. Sometimes we are a group of 6-8 people with a summers load of luggage or we may need a child to be brought to or collected from Athens airport. We are always very happy to know our guests are safe and comfortable in a PK car or Minibus .
top level company
We went to Athens on January 2014 and we made a reservation for a tour. The service was reliable and fast. Really the best one can have. We recommend Pk travel because they make you feel at home, they guarantee you the best holiday in the maximum safety. Very high level quality service and very laudable staff.
Best way to cover Athens in one day !
We had a one day stop over in Athens on our cruise in Apr 2013 - after reading several reviews about PK Travels -we decided to go with them. We are very glad we did !! we were a group of 5 families - so we had a small Mini Bus to ourselves waiting for us when the cruise ship docked - our driver was very knowledgeable, polite & friendly. He made sure we covered all the important points & more in Athens. would def recommend them to anyone visiting Athens.
Malathi.
"Athens with Nick"
This was a very personal tour of Athens. Nick made us feel like family, and enabled my wife and I along with two friends to see just about everything in just one day. PK Travel was recommended to us by an associate, and they made our visit to Athens one of the highlights of our European vacation. Many thanks, John & Shirley
Wonderful, friendly service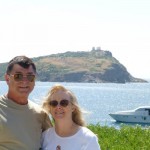 My wife and I hired PK Travel in April, 2013 to provide us with a transfer from Piraeus to our hotel in Athens with a side trip to the Temple of Poseidon on the way. PK did an excellent job in providing that service. Our driver was on time, courteous, friendly, and knowledgeable and we had a great time conversing with him during our journey. We absolutely give PK 5 stars all the way as a dependable, fairly priced vendor with impeccable service and will certainly use them again if we find ourselves back in Athens.
We loved our tour with PK Travel
We were on a quick cruise stop, and the ship didn't offer the custom experience I wanted for my grandson - Constantinos gave us that! He put him in the front seat, and talked to him the full time, with guidebooks that showed the sites in old times and now! And about how history unfolded there! He was GREAT! We were met first thing in the AM off the ship, and saw Athens and Corinth - in a very comfortable Mercedes cab! We loved our day! And it was MUCH less than we would have paid the cruise line for less of a tour - on a bus with 50 other slowpokes! I would do it again in a second!! Highly recommended!! My husband still carries the special blessing card he gave him! It was supposed to keep me from spending money, but luckily it doesn't work so well! ;-)
Amazing Service!
Our driver was an excellent driver with amazing customer service skills. He was very knowledgeable about the sites we saw and gave us many interesting stories and details about the places we went. He was very friendly and we felt comfortable the whole time. I would strongly recommend PK Travel to anyone looking to do a tour of Athens and the Surrounding areas!
Best way to see Athens!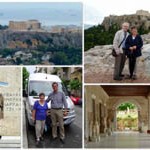 My wife and I did a cruise in May 2013 with only a 1 day stop in Athens. We had read about the option of "hire a taxi for a day" and saw recommendations for PK Travel on other web sites.
It turned out to be the best choice we made!
We were met at the dock and the driver was right there to take us to the comfortable, air-conditioned car. He was able to give us local advice and drove us to a range of locations with no hassle for us. As the day went on we had the chance to modify where we went and, as we drove, he was a wealth of information and a wonderful friendly person. We were only in Athens for about 8 hours and we were able to see so much. It just stirred our desire to come back for another longer visit.
We were extremely happy with the service, the price and the friendliness. Definitely a 10 out of 10!
We saw the remains of the huge temple of Zeus and then drove to the Panathenaic Stadium - very large and made entirely from marble. Wow! That was impressive. Even more remarkable was that the whole thing was built in a year! Moving from there, we went to the Acropolis and also walked up Mars Hill, right beside all of this, to stand where Paul stood when he addressed the men of Athens. We returned to the car to go to the new museum of the Acropolis. This is a marvellous place, built especially to showcase a lot of pieces from the the Parthenon, to work on restoration and to show how it used to look.
Moving on, there were still the Greek and Roman Agoras to see. Before we returned to the ship, we were driven up to a local lookout for a wonderful view across Athens and then drove past the parliament and saw the guards there in their special uniforms. We also saw the next lot marching up for the ceremonial change-over which we didn't wait to see.
Without sounding too much like an advertisement we would thoroughly recommend them, whether it is just two of you or a group. He was able to drop us right at the front door of many places and pick us up later, say an hour, when we were finished. For example, he drove us right to the nearest entrance of the Acropolis and suggested a time of 90 minutes would be realistic given that we had only the one day to see everything. He was spot on and we were back, in comfort and air conditioning, right on time. He knew right places, right times and right exits and entries etc. Excellent value!
Athens Private Tour
We had the pleasure of booking a private tour with PK Travel (pktravelgreece.com) on a recent visit to Athens. After researching many private tours available, we chose what seemed to be the best tour and the fairest price, and we couldn't have been more pleased with our choice. We were picked up by Paul himself, and shown the very best highlights of Athens. With perfect English, and a lifetime of Athens history knowledge, Paul gave us an excellent tour and all completely at our leisure and schedule. We would definitely go back to Athens, and will be using PK Travel for our guide, not sure why would you would tour any other way. Thanks Paul.
SHARED PRIVATE EXCURSION
Our shared private excursion with PK Travel on October 24, 2013 was a great and a very smart way to experience Athens in one day! We walked out of Terminal A from our cruise ship, Carnival Sunshine, and there was Dimitris, at 7:30am, holding a sign with our name and a huge smile on his face, just as Potoula said he would be. We had this really comfortable Mercedes mini bus for 10, plenty of room for the eight in our group. It was perfect that we got to the Acropolis early and that we got to tour, enjoy and get all our pictures before all the cruise buses arrived. We were on our way out when the bus passengers were arriving. Dimitris gave us so much information on Athens' and Greek culture. We also enjoyed our last stop at the bakery very much, the Baklava was the best and a very lovely bakery. Thank you so much; Potoula, for all your help in coordinating with our group to make our excursion so great and worry free. We highly recommend PK Travel!
Cathy & Ed Rocha
Excellent Service
We hired PK Travel to pick us up at the airport, give us a tour of Athens, and take us to pier. They were on time for all three. Nick our guide for the Athens tour was outstanding and very knowledgeable. I highly recommend PK Travel
Private Excursion
10/30/13 We shared an 8 hour tour of Athens in a limo van , there were 12 of us and we highly recommend PK tours.
Excellent Service
Arranged transfer with PK Travel from our cruise ship to Athens airport. Driver met us at the cruise ship terminal at 3:30 am (yes) and transported us to the airport. There were 7 of us and all of our luggage (11 day cruise) and the Mercedes van held all of us comfortably. Our driver spoke excellent English and provided details about Athens on the way to the airport. Reservation process excellent and they were very quick to respond with confirmations and/or answers to questions.
A Fantastic Alternative to the Cruise Ship Tours
Based on good reviews of PK Travel, I decided that this would be the best way to see Athens for my mom (90 years young) and myself when our ship docked at Piraeus. All communication was done via email and it worked like a charm! Potoula was a great help sorting everything out for us. She was always very prompt and informative. The excursion was tailored to the sites that I was interested in and I was able to spend as much time at each site as I wanted. We started out at 7:30am and were at the Acropolis in good time before it got too warm. Our driver was Marcos and he was great. We had a lot of fun with him. He was able to fill in details about the sights that we saw. In addition, I made use of Rick Steves' wonderful audio tour guides and Tom's Port Guides. Having our own mode of transportation was ideal for my mom - no climbing in and out of buses and lovely air-conditioning. Would definitely do this again, if we are ever back in Athens! Thank you Paul, Potoula, and Marcos for a fantastic excursion
Athens in 5 hours , Brilliant !!!
Visit was arranged via the internet to tour Athens , 10 people including 3 teenagers , we were met exactly as arranged by Frank just outside Terminal 2 . He was very helpful and although ot a guide gave us lots of interesting history and information . We visited the Acropolis , Temple of Zeus , a city tour , changing of the guard and finished at the Acropolis museum . An excellent day which everyone fully enjoyed and excellent value for money compared with the ship excursions where you are herded into a bus with 50 odd people following around a person with a stick in the air !!! Frank was excellent and provided us with water after the Acropolis . Well done PK Travel keep up the great work .
Great tour with PK Travel
Our group of 14 people used the service of PK Travel for our full day excursion from Pireaus to Corinth, Mycenae and Nafplion in October 2013. We could not be more pleased with the level of service that was provided by our driver, Paul and guide, Georgia. They were excellent in every way. In addition, the email response from Potoula throughout the planning process is highly commendable.
We all had a great time and would definitely recommend PK travel for all our future tours in Athens.
Thank you for a memorable day!
Thank you PK Travel!
The 4 of us shared a wonderful 1/2 day excursion to Cape Sounion in October that we planned with Potoula over the internet. Demetrious picked us up at the port of Piraeus, he was gracious and fun and provided a wonderful explanation of the Greek coastline and the historic significance of Cape Sounion. This was a fabulous day, well planned and thoroughly enjoyable. Thank you PK for this great experience!
Great Day in Athens
Dear Potoula
I have just arrived home. I had a good time in Athens, the more so with the tour that I booked with your services. Petros is a very good and considerate driver and so patient and informative. My husband accidentally left his mobile phone in the van and when I called Petros, he was very quick to return to the hotel to give the mobile phone to my husband. I will definitely recommend your services to others. Thank you so much and our regards to Petros.
Best regards
Thank you
Potoula,
We just wanted to say a huge Thank You for the wonderful tour we had in Athens, 20 May 2013 with Dimitri. The level of service and attention to detail was First Class. The meeting point for pick up ship side was a blessing for our group. Theoni was also an excellent guide for the ancient sites and archaeological information. The tour program was perfect for our diverse group of six persons. For anyone traveling via cruise ship this is a perfect way to get to see Athens and Acropolis/Areopagus in ways the ship booked shore excursions cannot provide. We were all very pleased with the service and product your company provided. Being a small business owner I too appreciate the Family owned model you have and attention to customer service. When our "tour guide" was not with us on non archaeological sites, Dimitri was a wonderful resource on so much Athenian and Greece information. Please give our greetings to Dimitri and would love to come see the Olive Farm in Sparta area! Good luck on the harvest. We look forward to recommending you to anyone we know traveling to Greece.
Great tour
Hi Potoula,
We wanted to thank you and especially Dimitris for our tour of the Peloponnese. It was the highlight of stay in Greece. Dimitris has a thorough knowledge of the area and the history. He was able to educate us, answer all our questions, and even engage our 12 year old son. We also appreciate him taking us to Epidavros, which we hadn't originally planned on. I know we kept him late, but he was very flexible and accommodating. He has a great sense of humor and obviously loves and appreciates the Greek culture we were hoping to learn about. I just wish we had done a little better on the pop-quizzes he gave us. Again, many thanks for a wonderful experience.
Regards,
Geoff, Deb and Cameron Doyle